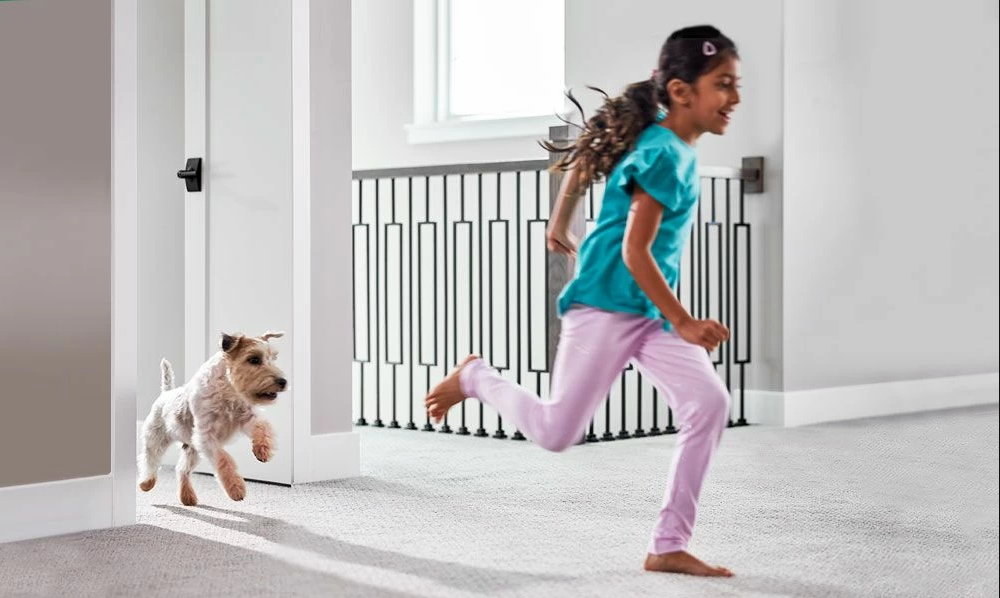 Cutting-Edge Carpet Cleaning in Yorba Linda
WEDNESDAY, MARCH 25, 2020
For a cleaner carper, leave behind the old standard of steaming and turn to Yorba Linda's carpet cleaning professionals at All Points Chem-Dry®. We'll utilize our cutting-edge HCE carpet cleaning process to get your interiors looking and smelling like new without the many drawbacks of steam cleaning. Whether your home or business' interior needs a simple, straightforward cleaning or a complete overhaul to remove odors and mildew, you can count on our team for a convenient and effective solution.
Working with us not only gives you access to cleaner carpets in less time than companies that use steam cleaning, but it also gives you access to solutions that remove average of 98% of common household allergens from carpets and upholstery and 89% of the airborne bacteria in your home with the addition of sanitizer*. By working with our team at All Points Chem-Dry, you're promoting a safer living space for yourself and your family.
The Carpet Cleaning Services We Offer
Not everyone has the same needs when it comes to carpet and interior surface cleaning. At All Points Chem-Dry, we offer a wide range of carpet cleaning and other interior cleaning services to ensure all of our customers' needs are covered, regardless of what those needs may be.
Here is quick overview of the list of the services we offer to our neighbors in the Yorba Linda area:
Carpet Cleaning
Furniture Cleaning
Area & Oriental Rug Cleaning
Pet Urine & Odor Removal
Specialty Stain Removal
Tile & Stone Cleaning
Leather Cleaning
Commercial Services
Water Damage Restoration
Serving Yorba Linda and Surrounding Areas
At All Points Chem-Dry, bringing top-notch carpet cleaning solutions to our neighbors is important to us. We offer our cutting-edge cleaning services to our neighbors located throughout the following communities:
Yorba Linda
Brea
Fullerton
Chino Hills
La Habra
And throughout the surrounding communities
To learn more about our carpet cleaning in Yorba Linda, call us today (714) 671-9466!
*Based on studies conducted by independent laboratories of Chem-Dry's HCE (Hot Carbonating Extraction), P.U.R.T. (Pet Urine Removal Treatment), Granite Countertop Renewal, and Tile, Stone & Grout cleaning processes. Allergens tested were dog and cat dander and dust mite allergen. Pet odor results based on testing with the most common odor sources found in dog and cat urine. Pet urine bacteria results based on Chem-Dry's HCE cleaning process and a sanitizer, combined with P.U.R.T. All bacteria results include use of sanitizer. Figures are an average across multiple tests.
BACK TO BLOGS