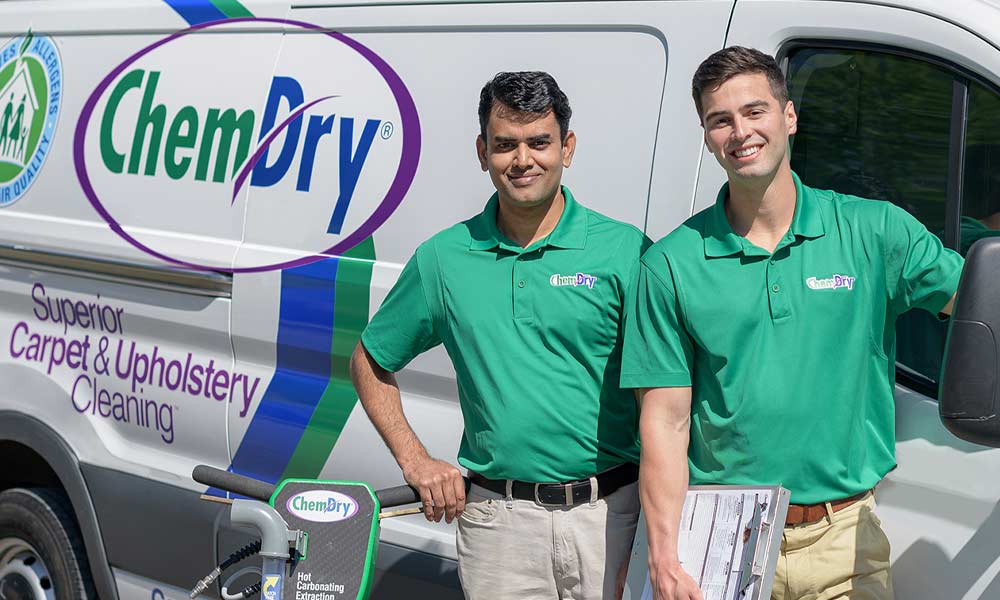 Cowan Heights Carpet Cleaning
Call Us Today For your FREE Estimate! 
(714)671-9466
All Points Chem Dry: Cowan Heights
Would you like to experience the All Points Chem Dry Cowan Heights difference for yourselves? Well, here is a great opportunity to do just that and save some money in the process.
The Chem Dry system is a revolutionary way of removing dirt and grime from your carpets. Our powerful cleaning agents infiltrate your carpets, going deep down to the root of the problem. Then our carbonated cleaning solutions drive dirt away from the surface of each fiber and toward the commercial vacuum waiting to suction everything away.
It's that simple!
Professional
Chemicals
Drying Time

All Points Chem Dry in Cowan Heights only hires trustworthy professionals, trained specifically to choose what's best for your carpets.

Our teams work hard on all spots and stains until the job is done, leaving you with a first-rate clean and a satisfaction guarantee. And, if a spot comes back, so do they.

We use powerful, environmentally friendly chemicals and methods to blast away dirt and grime. Using our patented system, our cleaning teams can often times get out even the toughest stains.

Plus, each of our chemical solutions is non-toxic, family safe, and pet friendly. So you can have clean carpets without the worry.

With the Chem Dry system, carpets dry in only 2 hours!Why? Well, our All Points Chem Dry cleaning professionals use carbonation to raise dirt to the surface, which allows them to use far less water than other companies.

This means your carpet padding won't get soaked and cause mold problems later on. Plus, saving water saves the planet.
| | | |
| --- | --- | --- |
| Bedrooms | Hallways | Living Rooms |
| | | |
| No problem. | Spotless in no time. | You've got it. |
Believe me - once you've seen the incredible job our professional staff can do, you'll never want to call anyone else. So give us a call today at (714) 671-9466 and let us revitalize your carpets.
The table below shows only a few of the cities Allpoints Chem Dry carpet cleaners cover with our professional cleaning services. We serve many Southern California cities in Los Angeles County, Orange County, and the Inland Empire so please call for complete coverage areas.
View Larger Map
| | |
| --- | --- |
| City | Zip Codes |
| Coto de Caza | 92679 |
| Dove Canyon | 92679 |
| Lake Forest | 92609, 92610, 92630 |
| Las Flores | 92688 |
| Mission Viejo | 92675, 92690, 92691, 92692, 92694 |
| Portola Hills | 92679 |
| Cowan Heights | 92688 |
| Trabuco Canyon | 92678, 92679, 92688 |
Some of our reviews:

BOMAR CHEMDRY

The best carpet cleaners around. Extremely personable yet professional. I use them before major parties and they always make the carpets great. The chemicals they use to not have a toxic smell and keep the carpets wet for too long. I have used other brea carpet cleaners and the rugs were still wet for 3 days!! Use Bomar Chemdry Carpet Cleaning they are great


Review 5/5

-Judith Mraz

(YellowPages.com)

---------------------------------

After calling around for prices, we found that Bomar Chem-Dry was not only reasonably priced, they were professional & flexible. They arrived on-time with no issues & got to work


-Margarett

(Yahoo Local)

---------------------------------

I live in Brea and I hired these guys a few days ago. Excellent work, great price, and they were on time. These guys know carpet cleaning!


-Google User

(google +)

---------------------------------

ALLPOINTS CHEMDRY

Great job with the carpet--excellent service. They were punctual and courteous even going the extra step on some tough to clean areas.


-Catherine R

(Yelp)

---------------------------------

The technician was on-time and had to work hard to get my carpet and wood flooring clean. He did a great job and I will use All Points again next time.


-Lani G

---------------------------------

Bomar Chem-Dry really came through for me with their quick service. I had guests on the way and my dog decided to leave a present for me on the living room rug, so I really needed their help. In less than an hour they had my rug smelling perfect and, thanks to them, I even got complimented on it.


-Christopher Kruz
Carpet Cleaning in Cowan Heights Free Quote
All Points Chem-Dry provides expert carpeting, fabric, and other cleaning services for residences and businesses, and has done so since 1980. Since then, Chem-Dry has become an industry leader. How did we accomplish this? We have done it with a combination of the finest cleaning technology and fast, friendly service.